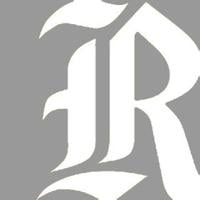 "Rational autonomy"
column a disturbing notion
David Marion's recent commentary column, "Voting Rules and Rational Self-Government," leaves a disturbing impression.
He defines his position by asking rhetorical questions, such as "Who, after all, wants incompetent, ill-informed, or ad hoc governance, deliberations, voting or decision-making?" – as an argument for his call for voting rules and rational autonomy. He calls on the American people to follow the example of the founders of our country, as set out in the Declaration of Independence and the Constitution. Those who disagree with his argument practice "power politics", which he seems to define as "emphasizing the importance of individual will or desires in governance".
Our founding fathers established a number of positive principles as the foundation of self-government. However, it is clear that they have also practiced "power politics" in a number of compromises around fundamental issues, such as the restriction of the freedoms and rights of enslaved individuals.
The politics of power frequently determine the design of electoral districts. The aggressive efforts of many states to adopt restrictive voting rules are certainly power policies designed to limit voting opportunities for those seen as a threat to the grip of power by those in office. If the United States is to finally deliver on its equal rights promise, we must focus on the right to vote and improve, not restrict, access to voting opportunities.